Lisa Cory – West Hove Hypnotherapy
2 Amesbury Cresent , Hove, East Sussex BN3 5RD, England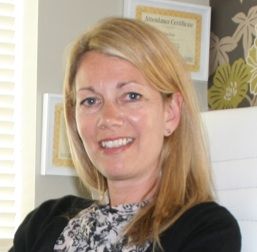 Hypnobirthing is my passion. It is such a privilege to be part of other peoples birthing journeys. I have 2 children, I used Hypnobirthing for the birth of both.  I therefore speak from the heart when I say what  life changing, empowering experience it can be.I took up Hypnobirthing because I wanted others to enjoy the same wonderful experience as me. I trained with Katharine Graves, whose course is aimed at the UK market. I have a Diploma in Hypnobirthing from the Hypnobirthing Centre, as well as an Advanced Diploma in Integrated Hypnotherapy and  an NLP Practitioner certificate. I bring my Hypnotherapy experience into my teaching and provide support up to and beyond the birth of your baby.
My aim is to enable as many women as possible to have a positive, life changing birth experience.
My previous birth experience has been a lengthy hospitalised induction followed by re admission with feeding problems of my new born. This had left me with some fears and anxieties to deal with, so much so that I was nearing towards an elected c-section.
Through studying Hypnobirthing techniques with Lisa, I was given a coping mechanism. She helped me to find calmness which I was able to use to add back a positive focus and use during a natural labour.
With this second pregnancy I once again had a hospitalised induction, but with the use of visualisations and breathing techniques, the length of labour seemed reduced dramatically. The Midwife was impressed with the way I was able to breath calmly through my surges until I was fully dilated. She told me that I had dilated in less than half the time expected. It was a little difficult to remain focused due to the hospitalised intervention required, so I did end up using a little gas and air towards the end, but only for a short time.
I believe Hypnobirthing helped me to achieve the natural birth I wanted, leaving me feeling elated upon my second daughters arrival. Breast feeding has also been successful this time. I have had a really good supply from the very beginning.
Thank you Lisa for helping make the birth of 'baby sister' a happy one. (no name yet).
Elouise – Brighton
Natasha from Shoreham –by-Sea (hypnobirthing)- I remember learning fabulous relaxing techniques with the breathing exercises during my Hypnobirthing course. Louis was resting on my sciatic nerve so I can honestly say this was the only pain I experienced throughout the whole pregnancyand labour. I had some acupuncture but in hindsight Louis had decided he wanted to enter the world! My surges had started & I hadn't even realised! When they got more intense I called the Crowborough midwifery centre & decided not to go there just yet as it was probably early days. Louis wasn't due for another week. I was using all the breathing techniques at home & had a lovely warm bath. When we eventually went to the midwiferyunit I was calm & relaxed apart from Louis pressing in my sciatic nerve. As soon as I got into the birthing pool the sciatic pain vanished & I concentrated on breathing the contractions away.
Louis's heartbeat was the same all through his birth & the midwives couldn't even tell when I was having a surge. I was so relaxed & in the zone! After I'd been in the pool a while..Louis was too relaxed & settled to come out..they told me that he was pressing on my pelvis & wouldn't be able to come out in the position he was in. They advised me that they would give it another 1/2 hour then they would consider sending me to the nearest hospital for intervention. If there was a problem of course I would have gone to the hospital but I was determined to have a relaxed & calm birthing experience for Louis. That was when I spoke to Louis internally through my mind. I know it sounds crazy but I willed him to turn into the correct position. When the midwife checked me again it had worked! I was overjoyed! Shortly after that Louis was born. Jem had jumped into the pool for the final stage & even cut Louis's cord.
It really was an amazing birth. So much so that I asked to go home after a few hours & the midwives had to talk me into staying the night!
Sam from Brighton – I decided to do a Hypnobirthing course for the birth of my son, in 2010. I am so glad I did, not only did it help me to relax and enjoy my pregnancy, but it enabled me to have an amazing birth experience. I spent the majority of my labour at home, doing the things I would normally have done. I don't even think I realised I was in labour!! I then called the midwife at 10.30 to tell her that I thought I was in established labour. She thought I sounded too calm and relaxed. I explained that I was a Hypnobirthing mum. This seemed to persuade her to come out and see how I was doing. By the time she arrived, I was fully dilated and in the birthing pool. My son was born very calmly half an hour later. My best friend was there at the birth and she couldn't believe what an amazing experience she had the pleasure to be part of, she is now telling everyone how wonderful Hypnobirthing is! Every mum to be should have the chance to have the same experience!
1:1 classes are held at my Hypnotherapy practise in Hove, or I can come to your home if you prefer – times arranged to suit.
Group classes are held at my confortable home in Hove.
What do you get:
The hypnobirthing course is a full ante natal course. When you enrol on my course you get a parent pack, which is full of useful information, handouts, relaxation practices and more. You also get The Hypnobirthing Book by Katharine Graves and a Colour and calmness CD.
Refreshments are provided.
---
Find Hypnobirthing teachers by location