Jess Farrow – Grow Antenatal
BAYoga , Berkhamsted, Hertfordshire Hp4, England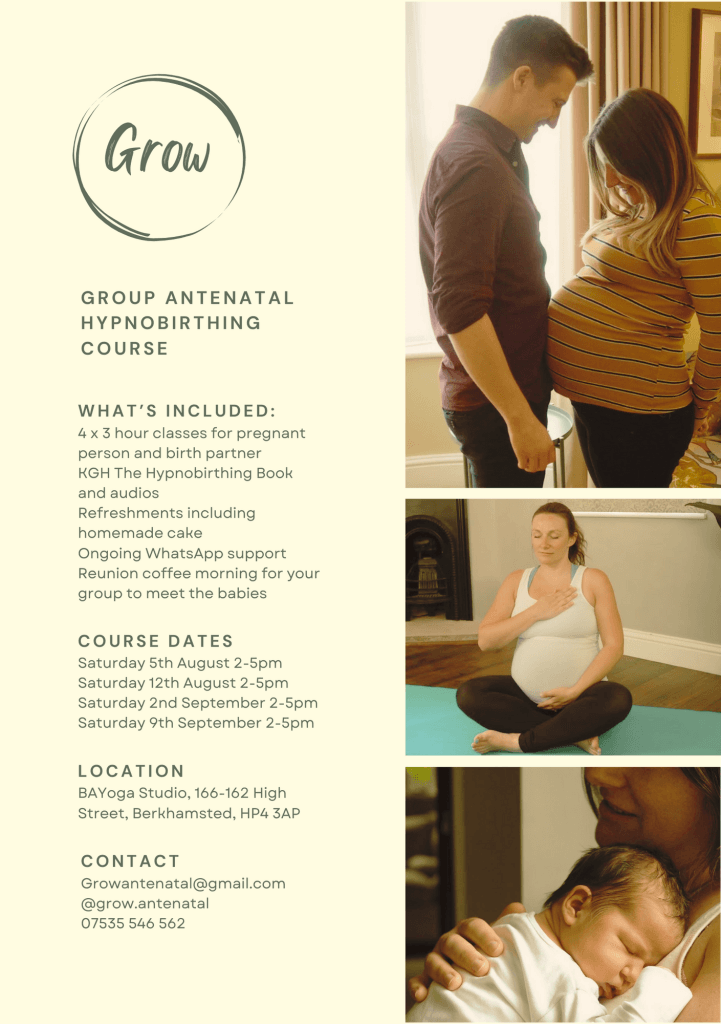 Grower of 3 small humans, whose arrival encouraged me to ditch the demands of my previous career in Television Production. I live in Hertfordshire, and am offering group courses in Berkhamsted, or private sessions in the wider area. I'm also a passionate baker and love to combine this with my teaching and bring baked goods to my courses.
Curious about hypnobirthing but the name puts you off? Jess is a KGH qualified hypnobirthing instructor who's aim is to provide practical knowledge, tools and advice to help you have your best birth experience.
Who is it for
Pregnant person & birth partner

Anytime from 20 weeks +
​
This course includes​:
4 x 3 hour classes for pregnant person and birth partner

KGH The Hypnobirthing Book and audios​

Refreshments including homemade cake

Ongoing WhatsApp support

Reunion coffee morning for your group to meet the babies
​
Benefits of Hypnobirthing
Learn hypnobirthing techniques for a calm and confident labour 

Discover the tools to allow you to make informed choices about your pregnancy and birth 

Meet expectant parents due around the same time
​Join the next course of prenatal hypnobirthing sessions at BAYoga studio, Saturdays 2-5pm (5 & 12 Aug, 2 & 9 Sept 2023) for £250.
---
Find Hypnobirthing teachers by location