Claire Moon – Yumi Yoga
Cardiff, Cardiff CF23 5AA, United Kingdom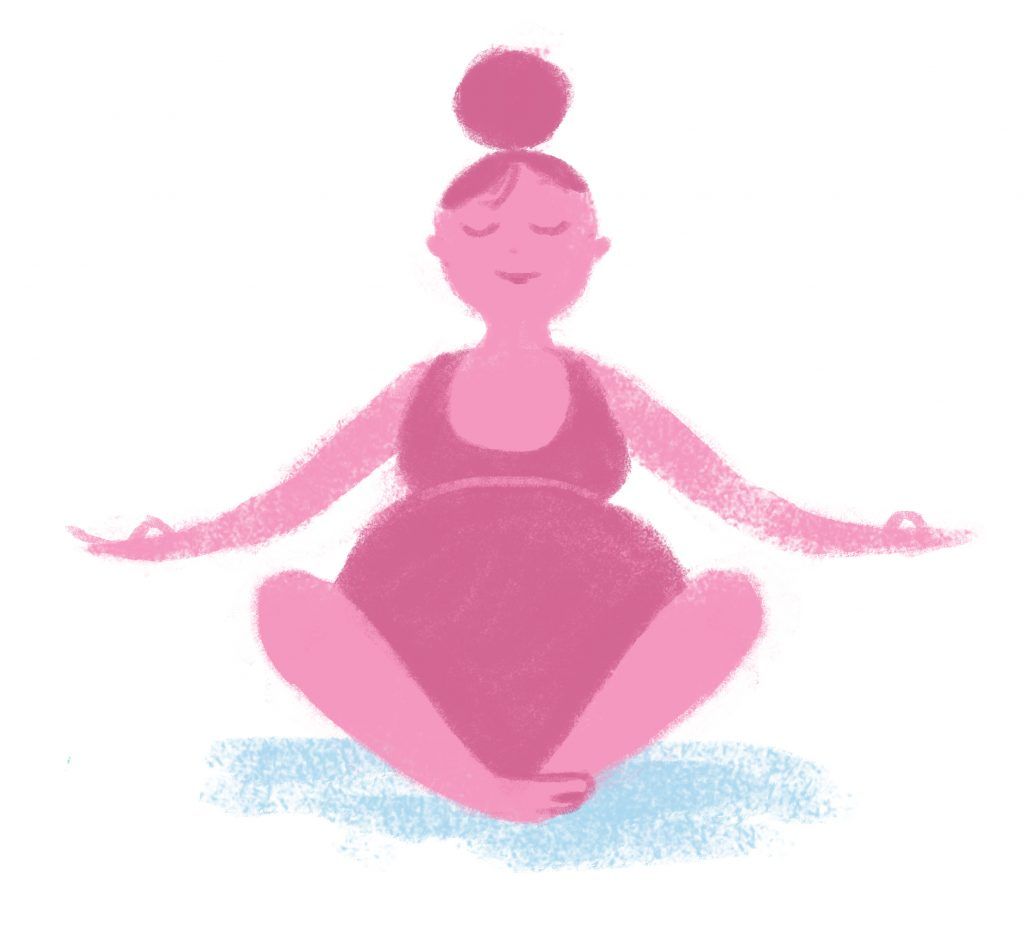 Hi I'm Claire:-) I am a fully qualified KGHypnobirthing Instructor, Prenatal and Postnatal Yoga Teacher and Baby Massage Instructor with a passion for helping mums, dads and babies to achieve the best possible birth for them and the most wonderful start in life. I am very privileged to have have been teaching prenatal and postatal classes since 2005 and just love being involved in such this very special time for both men, women and, of course, their little ones. I learn something new from every parent I meet and bring that new knowledge to every course I run. I also bring elements of pregnancy yoga which I find complement hypnobirthing beautifully. I have met many wonderful people through hypnobirthing and yoga, and lots amazing hypnobabies! I am a fully qualified Hypnobirthing Instructor, Yoga Teacher & Baby Massage Instructor. I have trained extensively with Katharine Graves KGHypnobirthing, The British Wheel of Yoga, Birthlight, Yoga Alliance, IAIM (International Association of Infant Massage) and am a member of FEDANT (Federation of Antenatal Educators) and REPS (Register of Exercise Professionals). I have been pacticing yoga since 1995 & teaching since 2003 and regularly attend workshops and training courses to further develop my personal practice and teaching skills.
Claudia & Laurence – proud mummy & daddy of baby Santiago:
"My little Santiago was born on Thursday the 22nd of May at 20:14. Claire can you believe that only 24 hours before I was at your yoga class.
How did it go… unfortunately not according to plan, but thanks to all the practice of both yoga and hypnobirthing techniques it was just amazing. The whole process started around 3 am, but 3 :45 am I had my 'show' and by 1:30 pm my water broke.. That's when things took a different path as the water was green. Yes, with meconium. After I spoke with the birth centre at Lewisham hospital they recommended us to go straight to the labour ward. By the time I got to hospital the midwife said that i was 9 cm dilated…she was fantastic, Laurence gave her our birth plan she read it and said it would be better to try to get Santiago as natural as possible..Following Laurence's lead she encouraged me to breath my baby down…The process was fine, but started to slow down a bit and the specialists (who were also aware and respectful of our birth plan) came to offer different options as we needed to get Santiago out ASAP. She kept encouraged me to breath my baby down as she could almost see his head. In the end, I was put on the drip to accelerate the surges for the last stretch… Santiago was then received by a paediatrician who checked him and said everything was fine with him as he didn't eat any of the meconium. The hypnobirthing techniques and yoga exercises did play a big part of my day and it was closer to what we wanted. I didn't experience any pain and stayed very calmed. The people at the delivery room could not believe that I didn't use any sort of pain relieved, not even after they put me on the drip for the last half an hour of the labour…
THANK YOU very very much, you helped me loads in having an amazing birth (in spite of the meconium) and Santiago was born calmed and healthy.."
I run regular group courses in Cardiff (South Wales) along with private sessions which can take place either at my home or yours. Please see the website or contact me for details.
---
Find Hypnobirthing teachers by location