Lyn Jones – AtheneUK
12 main street Hemington, peterborough, Cambridgeshire pe8 5qj, England
Northamptonshire , England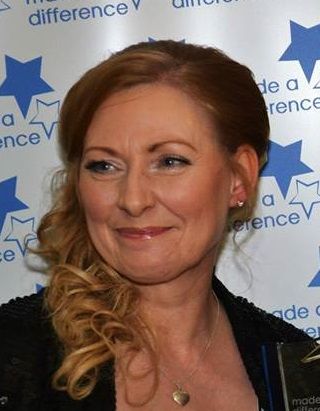 Welcome to total wellbeing
I have been a nurse and midwife for over 40 years making the move into education 5 years ago. I am currently a senior lecturer in midwifery at Anglia Ruskin University and still work clinically as a midwife at Peterborough City hospital. I have been passionate about the promotion of normal birth my whole working life and was instrumental in creating the midiwfe led unit at Peterborough with a fellow midwife.  Whilst it won't promise you a perfect birth KGH offers strategies that can help empower women and their families to take control of their pregnancy, labour and birth.Within hypnobirthing there are many techniques and strategies that are equally useful for dealing with the stresses and strains of everyday life. Here at Athene we offer flexibility with our 1:1 classes as they can be done here or at your home and at a mutually convienient time. Our group classes offer the chance to meet other parents to be and are held in Tansor. My other great passion is holistic therapies. When not working I have my own buisness which offers a wide variety of treaments from massage to bridal hair and make up.
 I wanted to write to let you know about the fantastic hypnobirthing teacher I had.
I suffer with anxiety and am very anxious about all things to do with medical procedures and hospitals generally, so I was extremely worried about the whole process of giving birth. I contacted Lyn Jones through your website and with some trepidation attended our first session. The way that Lyn delivered the course was exceptional, it was very accessible for both myself and my partner. Even after the first lesson, I could feel my anxieties starting to reduce.
Lyn encouraged me to practice, which I did daily and she gave me some really practical tips for relaxation. Alongside all of this, her knowledge because of her extensive background in midwifery, made her the most amazing hypnobirthing teacher.  Her teaching along with your book allowed me to enjoy my pregnancy and feel positive about the birth of my baby. I ended up feeling excited about the process, not terrified as I had been before.
In the end, I ended up with much more intervention than I had ever wanted because there was low fluid around my baby, I therefore had to be induced. After a long labour, I could not get past 9cm (which it transpired was because baby's head was facing upwards and not tucked in) and I therefore had to have a caesarean section. However, Lyn taught me how to feel empowered and in control at all times and even provided support to my partner and I when we were making decisions about intervention we wanted duringmylabour. As Lyn always told me, hypnobirthing did not promise me the perfect birthing experience, but it empowered me to have the knowledge and skills to get the best experience for me at the time.
I would recommend her to anybody at all because she was, quite simply, wonderful.
KGH Diploma in KGHypnobirthing
RMN,RGN, RM
Msc Midwifery & Women's health
PGcert in Medical and healthcare education
NMC Stage 4 teaching
C&G Swedish massage
FA level 2&3 treatment and management sports injuries
Reiki 1&2 practitioner
C&G Cosmetic make up
C&G fashion and phoographic make up
Diploma in airbrush makeup
Diploma in Bridal hair
Certificate Hot stone massage
Diploma in Pregnancy and baby massage
Diploma in Indian Head massage.
Reiki Master
---
Find Hypnobirthing teachers by location