Carole Clipsom – Optimum Birthing
13 Rugby Drive Tytherington, Macclesfield, Cheshire SK10 2JD, England
Derbyshire , England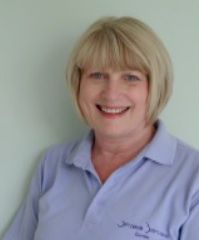 Hello, my name is Carole and I have been trained to teach the Katherine Graves method of Hynobirthing.  I am an experience midwife and qualified complementary therapist. I work occasional shifts as a midwife at the local birth centre and I run my business Optimum Birthing. I teach Hypnobirthing and provide complementary therapies for pregnant mums. I feel very privileged to be able to accompany women and their partners through the final part of their childbirth journey. For me, to be part of that special moment when they finally meet their baby for the first time is truly magical. I live with my husband Chris in Macclesfield, our two grown up children have flown the nest and set up homes of their own. I really wish that hypnobirthing had been around at the time of their births, as I know that I would have loved hypnobirthing my babies.
We really recommend booking onto one of Carole's hypnobirthing courses. She is a brilliant teacher, the course was so relaxed yet informative, the techniques we learned were amazing, we now feel fully prepared and are really looking forward to giving birth to our baby. Thank you from Sarah & Matt (Carole we are happy for you to give out our contact details to anyone wanting to contact us directly)
I offer Hypnobirthing classes as a complete antenatal programme. Each course will provide all the necessary tools and scripts that you will need, including the KGH book, course handouts and music files. Courses can be started at anytime during pregnancy, but the earlier the better, with plenty of time to practice. I offer group courses in Cheshire, with options for booking private courses South Manchester, High Peak & Stockport areas.
One-to-one course in the comfort of your own home, tailored to suit  your  individual needs, arranged at a suitable time and day – £325 or get together with a couple of friends to reduce the cost.
A group session at a local venue, for up to six couples – £150. 
A refresher course, individually tailored for anyone who has previously done the course, but wants an update – £30 per hr.
Whichever course you book, I will be available for help and advice anytime until after your baby is born. Please contact me for more information or if you want to make a booking on 07917 768895, e-mail  also see my website for more details http://www.optimumbirthing.co.uk.
Please contact Carole for more information or to make a booking.
---
Find Hypnobirthing teachers by location