Maureen Collins – The Birth Coaching Company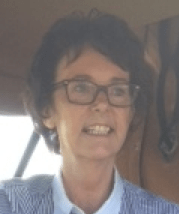 Maureen Collins – Midwife – Mother – Grandmother – Passionate Advocate for True Choice in Maternity Care
I have been a midwife for 40 years and worked in both hospital and community settings.  I have managed a Midwife Led Unit, was an Associate Lecturer, a Supervisor of Midwives Head of Governance, Head of Midwifery for One to One Midwives. I have also worked in the USA for seven years and it was there that I very first heard about the amazing childbirth programme called Hypnobirthing.
I currently work as a Midwifery Consultant, a Visiting Lecturer and a Hypnobirthing Trainer for KGH working acrosss the county training midwives and birth workers in the wonderful KGH programme.
I have taught Hypnobirthing to around 2000 couples and each and every one have found their inner strength to follow their birthing instincts, to remain in control of the process whether thats was through normal birth or through assisted birth. Hypnobirthing prepares you for whatever turn your birthing take, it will inspire you, it will motivate you, it will instil in you the belief in yourself as a woman, the power of choice, self determination and ultimately an empowering, fulfilling experience.
I have a Masters Degree in Biomedical Ethics, a BA(Hons) in Health Studies/Health Promotion, Registered Nurse and Registered Midwife Qualifications.  I have spoken at conferences in the UK, US and China.
Maureen, we can't thank you enough, what an amazing experience five hours in total. I never thought I would say that I really enjoyed giving birth, so calm, so relaxed, John was brilliant! We love hypnobirthing and feel so lucky to have found you, that has to be the best money we have ever spent!
Love Becks and John
Hi Maureen,
We just wanted to share our birth story with you and any mums-to-be considering hypnobirthing. We had a beautiful, calm and relaxed home birth without any complications just as planned. I even went into labour on my due date just as I'd visualised, I am now truly amazed at the power of the mind! Colin and i enjoyed our time with you very very much, your support and expertise are second to none and i would highly recommend your sessions to any expectant mums…i would say though that you have to practise as much as you can leading up to the birth as it definitely pays off! Such a positive experience for all 3 of us.
Keep up the good work Maureen!
Lots of love Nicola, Colin and Marley xxx
Dear Maureen,
We just wanted to say thank 'syou for all your help and support throughout our pregnancy and birth. Hypnobirthing is the most wonderful thing we could have done to ensure that we had the birth that we wanted.
Gill and Michael
Hi Maureen
I just wanted to let you know that our baby boy has arrived. He was a vbac breech home birth!
It was lovely and i couldn't of done it with out hypnobirthing so thank you very much for helping us.
Jennie and James x
On-line Zoom Course
Face to Face at Elm Hall Drive Church, Liverpool
Check out my website for dates.
The cost of the course is £250 inclusive for you and your partner, you will receive 
KG Hypnobirthing book and CD
My own book pdf book that compliments my course
Course handouts
The benefit of my experience working with women as a midwife and childbirth educator for 40 years.  This support will continue throughout your pregnancy via telephone or email should you need it. 
---
Find Hypnobirthing teachers by location