Rebecca Thompson – Core Yoga
Wheelwright House, Front Street, Burton Fleming, Driffield, Yorkshire East YO25 3PR, England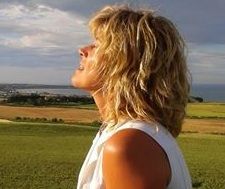 What a great decision you have made, KG Hypnobirthing is a complete package for birth preparation, not only teaching mothers or couples all about the birthing process, but how to enjoy the experience and bring your baby into the world in a calm, confident way.
I run private hypnobirthing sessions from my home and garden, where couples can truly relax and enjoy the knowledge and logic of the techniques that will strongly bond them together and with their baby. 
A Hypnobirthing mother
I am so happy to be able to share my positive birth story, after a traumatic first labour I didn't truly believe it would be possible for me to naturally birth my second, larger! baby without intervention, or tearing. But I had the most wonderful, empowering labour using hypnobirthing techniques taught by Rebecca.
In pregnancy yoga we practiced making the connection between the breath, body and mind. I found these techniques really useful in feeling prepared for the birth and decided to expand my practice by attending Rebecca's hypnobirthing course.
During my surges I used a tens machine alongside these breathing techniques and affirmations and I was able to manage first stage of labour without pain relief.
I particularly followed Rebecca's advice to labour where I felt safe which for me was pottering upstairs between my bedroom and the bathroom.
I was thrilled on arriving at the hospital to already be 6cm dilated which meant my husband was allowed to come up, this was the only time I would be examined by the midwives.
The midwives were wonderful and dimmed the lights, made up an essential oil diffuser and played relaxing rainforest sounds as I continued to focus on my breath whilst sitting on a Swiss ball.
I continued until I felt I needed a change and asked them to start running the pool.
I had a complete sense of calm as I entered the water. My midwives were fully on board with my requests not to be examined. I told them I felt like I was pushing and at this point which I later recognised as transition, I was asking them to tell me what was happening. They asked me what I felt was happening and encouraged me to listen to my body.
Now with each surge I felt an urge to bear down. I ended up using the mouthpiece of the gas and air to use the down breath I had practiced with Rebecca and really focussed on letting my body open up. The visualisations were particularly useful for this stage of labour. Within minutes my baby's head was visible. I did start to panic a little at this point but the midwife coached me with some panting breaths between contractions so that I didn't push too fast. Within three more surges he had gently arrived into the world and I was able to hold him on my chest in the water. I couldn't believe I had just birthed my baby and truly experienced all the sensations as my body did what it is made to do. I felt like I had the experience I had always dreamed of and could look back on it with absolute peace and happiness. Doing the hypnobirthing course fully prepared me for labour. Alongside teaching the fundamentals of hypnobirthing Rebecca intuitively listens and observes in order to tailor the techniques, finding the ones that will work for you as an individual. We discovered a mutual love of wild swimming and we're able to draw comparisons between this and labour which helped me believe that I could achieve the labour I wanted.
The course is 12 hours and is run as 4 sessions, usually over 2 days. Your hypnobirthing package will include all your course notes, hand book, delicious home cooked lunch and snacks. 
---
Find Hypnobirthing teachers by location