Eftychia Topouzi – HypnoBirthing Greece
Athens, Greece 15126, Europe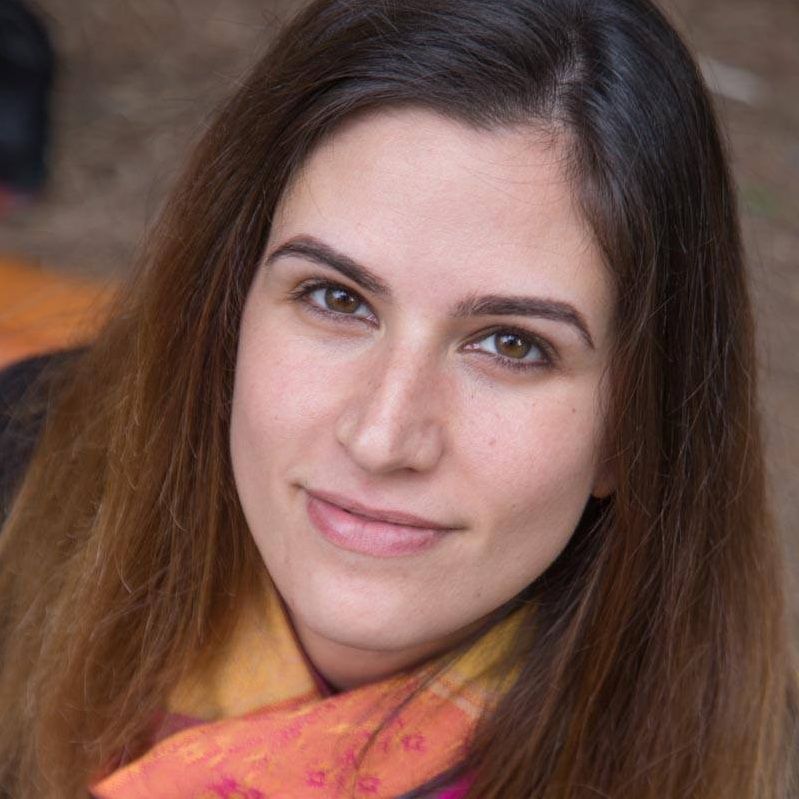 (For English please scroll down)
Είμαι μητέρα 3 παιδιών (δίδυμων έφηβων αγοριών και μίας 6χρονης κόρης) και η προσωπική μου διαδρομή στη μητρότητα ήταν το έναυσμα για να αλλάξω επαγγελματική πορεία και να ασχοληθώ με τον χώρο της περιγεννητικής φροντίδας.
Είμαι Πιστοποιημένη Βοηθός Μητρότητας έχοντας λάβει εκπαίδευση στους οργανισμούς του Συλλόγου Βοηθών Μητρότητας Ελλάδος, Red Tent Doulas UK και DONA International, Εκπαιδεύτρια Βρεφικού Μασάζ (ΙΑΙΜ) και Εκπαιδεύτρια Περιγεννητικής Αγωγής Lamaze (LCCE).
Το 2014 δημιούργησα το BLOSSOM και έκτοτε συντροφεύω τους μέλλοντες γονείς, παρέχοντας τις υπηρεσίες μου στο ταξίδι της γονεϊκότητας από την περίοδο της εγκυμοσύνης, τον τοκετό έως και τους πρώτους μήνες μετά τη γέννηση του παιδιού.
Ως μέλος του Hypnobirthing Association και Πιστοποιημένη Εκπαιδεύτρια KGHypnobirthing, με τη δημιουργία του HypnoBirthing Greece στόχος μου είναι η ολοκληρωμένη προετοιμασία του ζευγαριού για έναν τοκετό με αυτοπεποίθηση, σεβασμό, ηρεμία, αγάπη και σύνδεση.
Αποστολή μου είναι η κάθε οικογένεια να έχει πρόσβαση στην ολοκληρωμένη και αντικειμενική ενημέρωση, να κάνει συνειδητές επιλογές για τα μέλη της και να απολαμβάνει το σεβασμό και τη φροντίδα, που της αξίζει.
Όραμά μου η ύπαρξη μιας ειρηνικής, υγιούς κοινωνίας με ευτυχισμένους ανθρώπους. Ας κάνουμε το πρώτο βήμα εκεί που όλα ξεκινούν… στη γέννηση.
—————————————————————————————————————————
I am a mother of 3 children, twin adolescent boys and a 6-year-old daughter. My personal path on the journey of motherhood was the spark for changing my career route and decided to be professionally involved in the field of perinatal care.
I am a Certified Birth & Postpartum Doula, trained by the organizations of the Greek Doula Association, Red Tent Doulas UK and DONA International, an IAIM Infant Massage Instructor and a Lamaze Certified Childbirth Educator (LCCE).
In 2014 I founded BLOSSOM and since then I provide my services to parents to be, supporting them on the journey of parenthood starting from pregnancy to childbirth until the postnatal period.
As a member of the Hypnobirthing Association and a KG Hypnobirthing Practitioner, by founding Hypnobirthing Greece my purpose is the complete preparation of the couple for a childbirth with self-confidence, respect, calmness, love and connection.
My mission is each family to have access to comprehensive and objective information, so as to make informed choices for their family members and enjoy the respect they deserve.
My vision is the attainment of a peaceful, healthy society with happy people. Let's take the first step where everything starts … birth.
"Καταρχήν θέλω να πω ότι το hypnobirthing δουλεύει! Αυτή ήταν η 2η γέννα μου και πραγματικά είδα διαφορά στο πώς ένιωθα και στον τρόπο που αντιμετώπιζα τις καταστάσεις. Οι χαλαρώσεις, οι θετικές επιβεβαιώσεις, η γνώση των επιλογών μου, με βοήθησαν να νιώθω ήρεμη και ασφαλής τόσο κατά τη διάρκεια της εγκυμοσύνης όσο και στον τοκετό. Η Ευτυχία με βοήθησε να εντοπίσω τους ενδόμυχους φόβους μου και να τους νικήσω. Με βοήθησε να πιστέψω στον εαυτό μου και να αφεθώ στη σοφία του σώματός μου, γεμάτη σιγουριά και ασφάλεια. Κατά τη διάρκεια του τοκετού ένιωθα σίγουρη για εμένα, περιτριγυρισμένη από αγάπη και φροντίδα. Όλα κύλησαν όμορφα και γλυκά. Το hypnobirthing όμως δεν είναι μόνο αυτό, είναι μια διαδικασία ενδυνάμωσης του εαυτού μας σε όλα τα επίπεδα, είναι μια στάση ζωής."  Γωγώ Μ.
"Το hypnobirthing και η Ευτυχία μάς βοήθησαν τόσο στην προετοιμασία (κατά την διάρκεια της εγκυμοσύνης) όσο και στον ίδιο τοκετό! Με επαγγελματισμό, ευγένεια και γνώσεις, η Ευτυχία μάς βοήθησε ώστε αρχικά να οργανώσουμε μια γέννα χωρίς παρεμβάσεις και εν τέλει να την πραγματοποιήσουμε! Το συστήνουμε ανεπιφύλακτα!"  Δήμητρα Ζ. + Γιώργος Κ.
(For English please scroll down)
Παρέχω εβδομαδιαία 3ωρα μαθήματα συνολικής διάρκειας 4 εβδομάδων (12 ώρες) τόσο σε μικρές ομάδες όσο και ιδιωτικά στην περιοχή της Αττικής.
Επιπλέον, κατόπιν αιτήματος, οργανώνω 2ήμερους κύκλους προετοιμασίας (συνολικής διάρκειας 12 ωρών) σε περιοχές της Ελλάδας.
Θα χαρώ πολύ να συζητήσουμε μαζί τις ανάγκες και επιθυμίες σας και να δημιουργήσουμε μαζί ένα εξατομικευμένο πρόγραμμα, που θα σας καλύπτει.
Για περισσότερες πληροφορίες επικοινωνήστε μαζί μου στο 6972883732 ή στο
———————————————————————————–
I offer classes in small groups and one to one courses from the comfort of your own home in and around Athens. Classes run over four weeks in 3hour courses per week (12 hours total).
Furthermore, upon request, I coordinate 2day KGH antenatal courses (12hours total) in several areas in Greece.
I will be glad to discuss your individual needs and create a personalized course that meets your requirements.
---
Find Hypnobirthing teachers by location