The KGHypnobirthing Birth Photo Competition – Congratulations to the winner!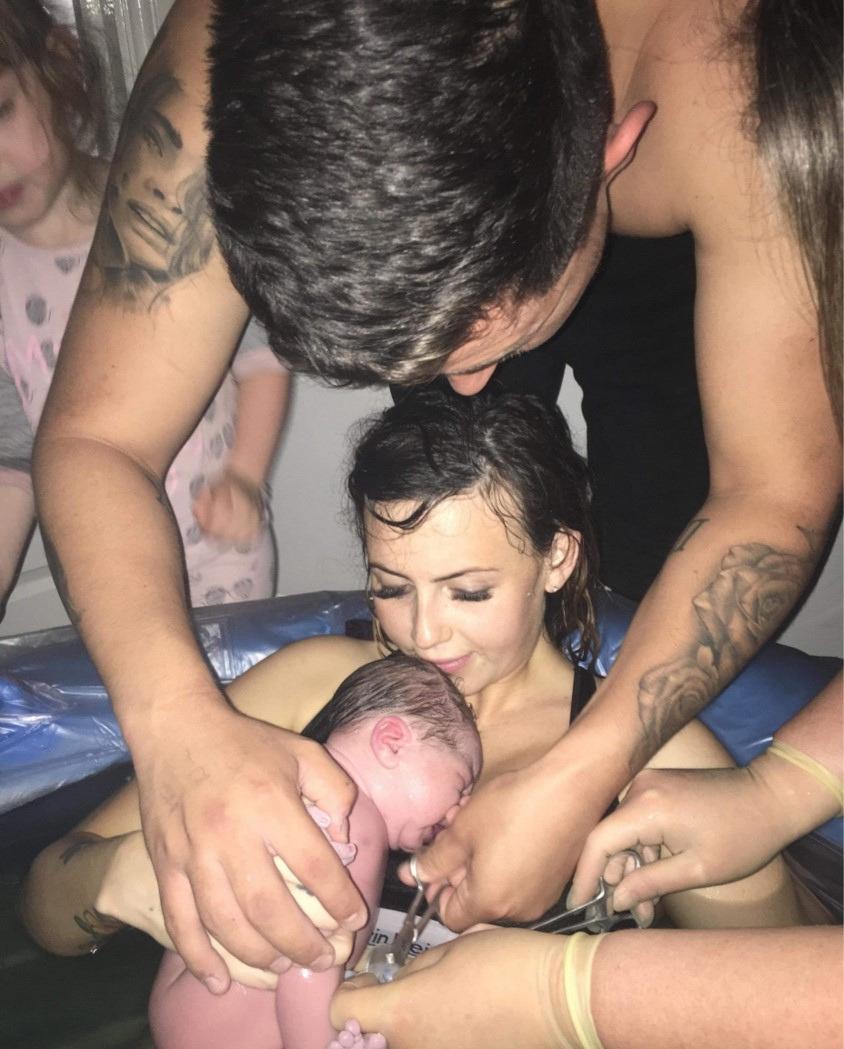 Congratulations to Alex Green
The photos I have selected are from the home birth of my second daughter in May this year. It was a totally different experience from my first hospital birth and makes me smile with happiness every time I think back to it. I have just completed my degree and training to become a midwife, so I have been present in a number of hypnobirthing experiences. I grew to appreciate and admire the power and impact it could have on births and families, so my partner and I decided to take the course for ourselves. We both loved every aspect of it and it was incredibly beneficial for both pregnancy and the birth.
I've had a great time looking at all the lovely pictures sent in for our birth photo competition. I saw so much pride, wonder and passion in the photos.  Choosing a single winner was so difficult as all your babies are individual and so special. In the end, we chose the photo which we thought captured the essence of hypnobirthing and the theme of the competition: 'The Wonder of Birth'.
This is reflected in the calmness on the mother's face, the strength and protectiveness shown by the father and the fascination of the little girl at that powerful and important time of bonding. And of course, the midwife playing her role too. Congratulations to Alex Green who submitted this photo! She has won a place on a KGHypnobirthing teacher training course, £250 cash and a family photoshoot.  As a midwife, Alex decided to attend a hypnobirthing course with her partner and is keen to train as a KGHypnobirthing teacher – well now she can with her prize!
More details about the competition are shown below:
At KGHypnobirthing we enjoy hearing your birth stories, especially when they have your beautiful birth photos attached to them! We would love to show the world how amazing hypnobirthing is, and what better way than through real life photography. A picture can tell a thousand words and we want to share these to demonstrate to other parents how wonderful hypnobirthing is for mother and baby. So, we need your help!
The wonder of birth
"The wonder of birth" is the theme of the competition. This is obviously very wide and open to your own personal interpretation; we are simply looking for beautiful photos that show those first moments when your baby/babies enter the world. It's up to you how you see the theme, be it the exact moment you give birth, when your baby is handed to you, the second your baby emerges from your caesarean section, baby's first cuddles with you and your birth partner. We simply want to see how your hypnobirth baby came into the world. We would like images of baby/babies with mothers and/or birth partners; not just baby/babies on their own.