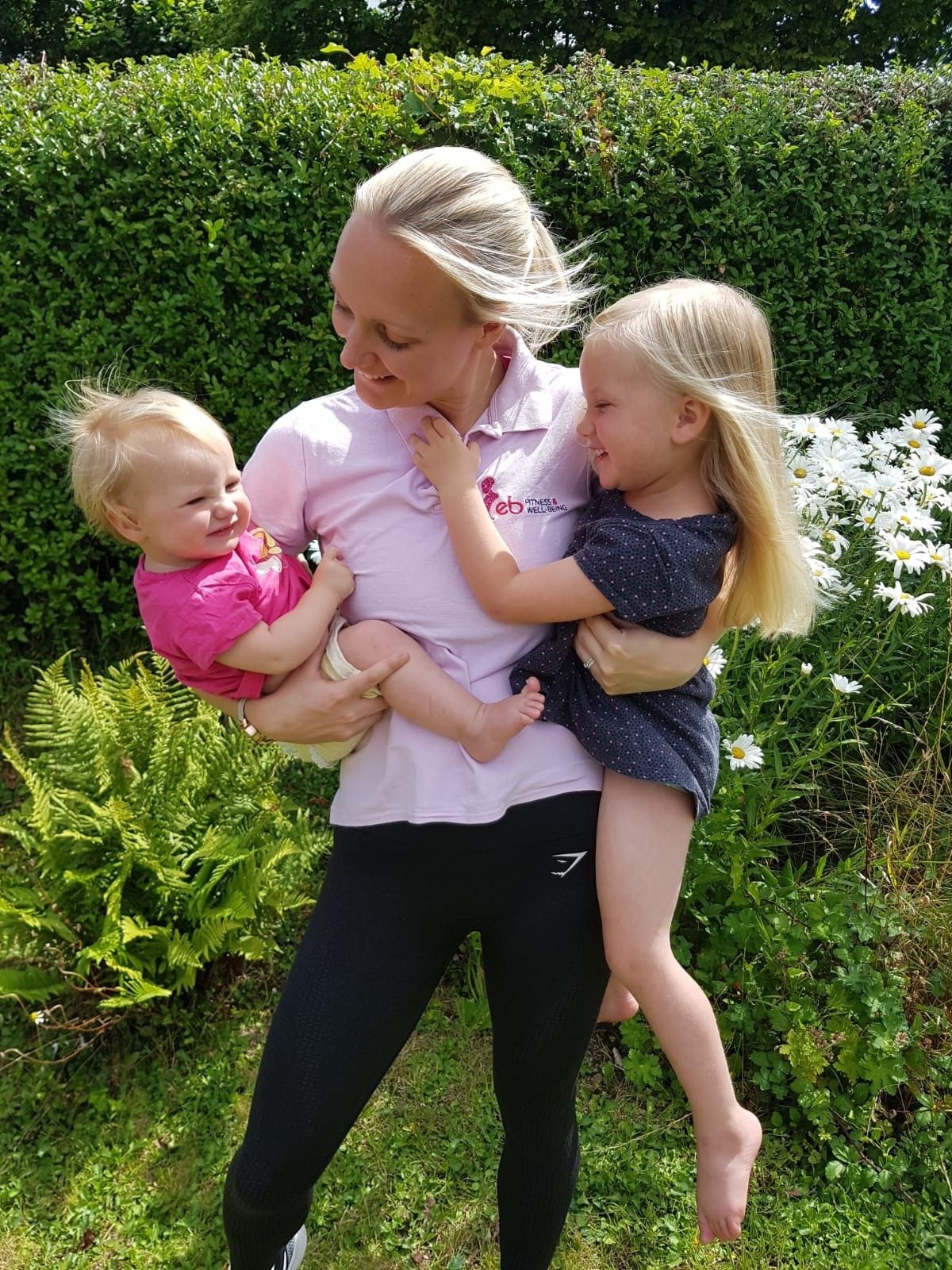 Flexibility is the key for Emma Bryant, KGHypnobirthing teacher living in Dorset. As soon as she had completed the hypnobirthing teacher training course in Bristol in February 2019 run by KGHypnobirthing, she wanted to get on with delivering the courses to new parents. Running her own business as E B Fitness & Well-being, Emma is a pre- and post-natal personal trainer and fitness instructor as well as a KGHypnobirthing teacher. Find out about her journey from territory sales manager to forging a new career in wellbeing.
Evening and Weekend Hypnobirthing Classes
Emma has found that people are prepared to travel to take part in her parent courses – a true testament to the quality of the KGHypnobirthing teacher training course which is accredited by the Royal College of Midwives. On the course Emma was provided with all she needs to deliver it. She offers group courses in the Tarrant Valley between Wimborne and Blandford as well as private courses in people's homes throughout Dorset.
Her evening course consists of five sessions and the weekend course has four sessions, each equating to the full 12-hour KGHypnobirthing parents' course. She is soon to embark upon running an intensive weekend course and is interested to see how this works for her and hear feedback from parents. All these fit nicely around her childcare commitments. She is generally running back-to-back courses all year and generating a part-time income as she builds the business.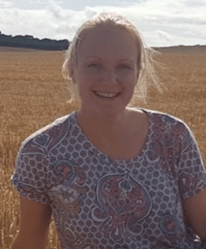 Fascination with physiology and passion for presenting
KGHypnobirthing teachers are all different, just as pregnant women are, so there is always someone who is right to support expectant parents. Emma had worked as a sales manager, so was regularly giving presentations, and this experience has helped her enormously as a KGHypnobirthing teacher to explain the important messages of the course. She also qualified as a veterinary nurse, so a knowledge of anatomy and the innate instincts of birth are very useful in discussions.
Profound difference
"I loved it and would do it all again in a heartbeat," Emma exclaims about her own births, saying that hypnobirthing both of her daughters, despite contrasting birth scenarios, made a profound difference to her experience. She has developed a "passion for pregnancy, birth and motherhood" and it was whilst she was on maternity leave with her second baby that she decided to channel this passion and start a business.
Even during her short time as a teacher, Emma has come across a variety of different mums with more challenging pregnancies and although she draws on personal experience to empathise with them, is also keen to know the facts. She spends a lot of time reading and researching subjects to support her expectant parents as well as she can, especially when faced with new scenarios.
Taking a step further with KGHypnobirthing
Making the decision of which hypnobirthing teacher training course to choose was simple for Emma, who explains, "I consider Katharine's methods to be the best. I find the approach very honest, clear and concise. Katharine strikes the balance that draws on science and evidence whilst keeping relaxation at the forefront."
Emma feels that this is reflected in her clients' view of the course too. One father reported that hypnobirthing had made a huge difference to his role in what was a very intense and quick birth. The mother remarked that the skills Emma had taught him were "immeasurable and he had felt really proud at being so involved in the birth rather than just a spectator." Another client commented that a different antenatal programme they had attended had given them plenty of facts and information but had not provided them with any ideas or tools for how to deal with different eventualities or even with birth itself! He had appreciated the way the KGHypnobirthing parents' course delivered by Emma had taken it that step further and given them choices, helping them to feel more in control of their birth.
New teacher with plenty of advice
She may have recently qualified as a KGHypnobirthing teacher, but Emma is already well placed to offer advice to others starting out on their hypnobirthing teacher journey. She is delighted that this new career gives far more flexibility than her previous employment and that she gets a lot more time to enjoy being a mum. She wants to emphasise that being a hypnobirthing teacher is not a business which is going to 'boom overnight' as you need to build your reputation. The most effective ways of doing this are through word-of-mouth and recommendations. Emma sees Facebook as the best platform to promote her business and has also worked hard on the SEO for her website to rise up the ranks on Google. The marketing and paperwork side of the business take more planning, but Emma is "finding a nice balance."
Can birth be exciting?
Emma and her clients think it can. A young couple expecting their first baby gave her a welcome bottle of champagne and a card saying that Emma had been a big factor in making them excited about the birth of their baby girl. It's moments like these which motivate her, and as she says, "It really doesn't feel like work. I am loving every second of my new career. It is a privilege to be supporting couples and is so refreshing to feel I am actually making a difference."
Hypnobirthing teacher training courses are held regularly across the UK in Birmingham, Bristol, Glasgow, London, Manchester and York.