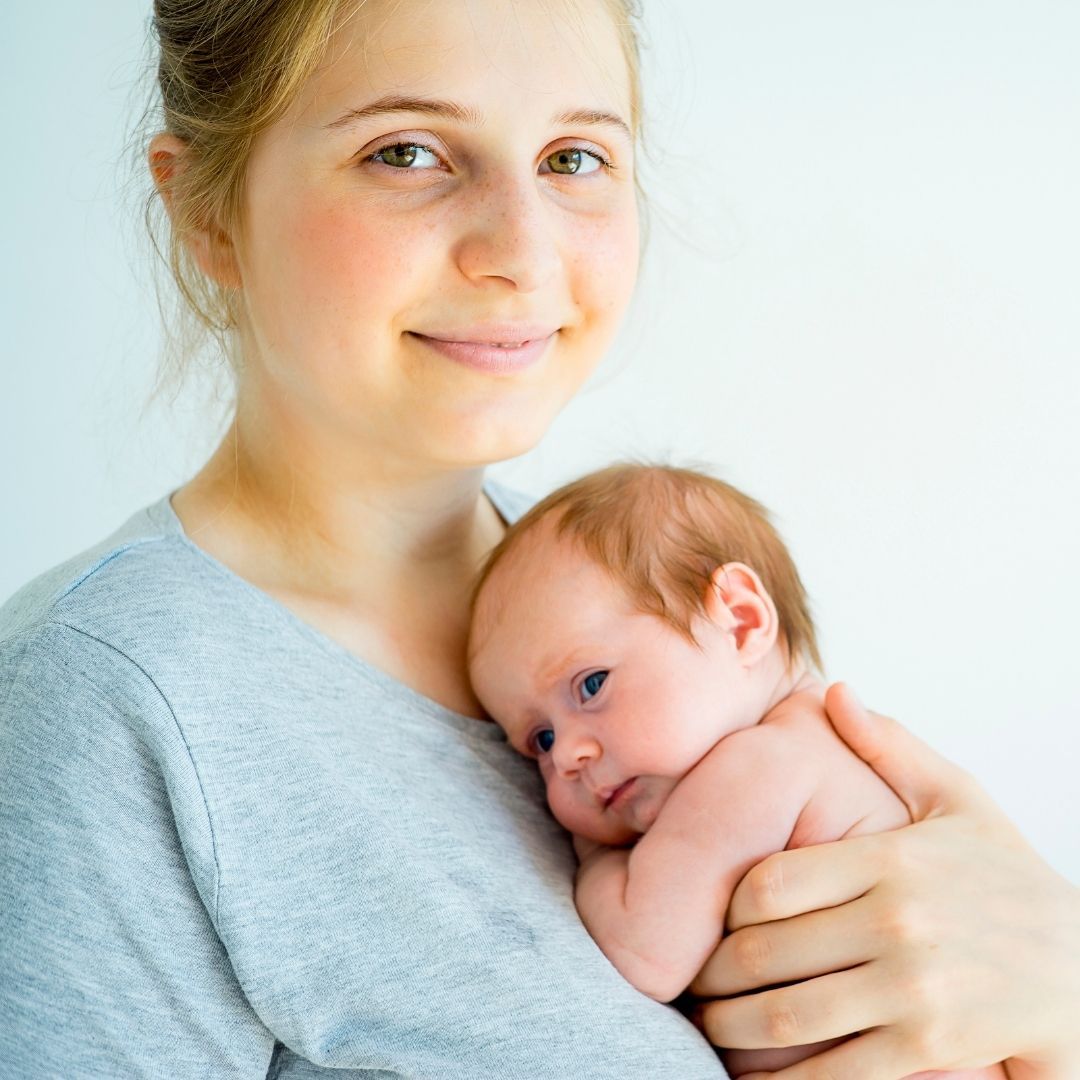 Sam, 44, is a mother to four children aged 13, 8, 5 and 16 months old.
After a traumatic first delivery, Sam vowed never to conceive again, until she had a chat with Katharine Graves about hypnobirthing and she changed her mind..
'I had always wanted four children, but following the birth of my first son at home I didn't think I could go through it again. Back then, I had an unsupportive midwife in a home delivery and felt frightened by the pain. For the following year I fell into a black hole of postnatal depression and told my husband we could never have another baby.
But after a couple of years I decided to explore other ways of giving birth and came across the idea of hypnobirthing. I was sceptical at first so decided to have a chat with Katharine from KG hypnobirthing informally. She was so informative and reassuring, advising me that with preparation I could have a different experience and I didn't have to go through that trauma again.
It was following this conversation I felt confident enough about hypnobirthing and decided to try and conceive again.
When I fell pregnant, I signed up to the KG hypnobirthing course and by practising the techniques found myself in a place of deep calm when it came to thinking of the impending labour. For months I'd prepared as best I could, and organised another home birth, this time using Katharine's techniques and listening to her on the CD.
When I went into labour with my second son at home, it was a completely different experience. I felt so empowered, completely unlike the first time and consequently felt happier afterwards.
I went on to have two more sons, born at home, using the KG method of hypnobirthing. All of them were wonderful experiences and I felt completely in control. I feel so strongly all women could benefit from hypnobirthing as a way to manage their births. For me, it helped me create the family I'd always wanted and gave me the chance to be a mother again.'