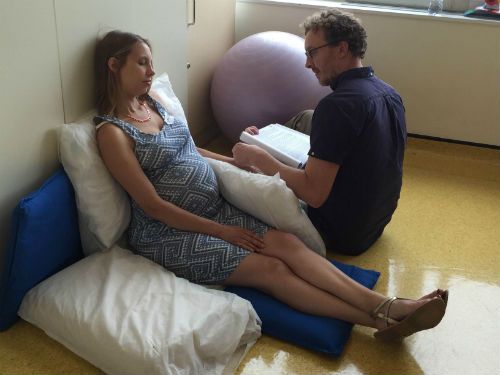 Finding out that your partner is pregnant is exciting and a wonderful celebration. You want to support her in every way you can and find out the best way to do it. Here's how you can find good quality pregnancy information to help you make the best choices together in the coming weeks and months. Fathers and partners usually want to feel part of the pregnancy.
What is hypnobirthing?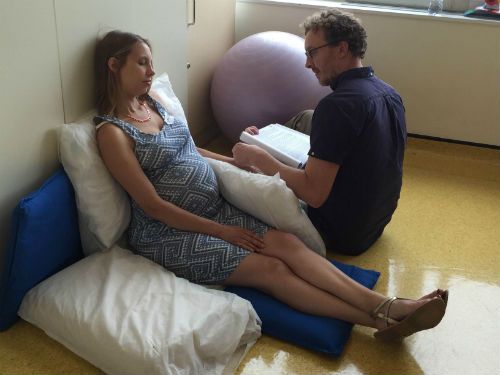 Hypnobirthing is much more than relaxation techniques – KGHypnobirthing contains all the information you need to support your partner in pregnancy and birth. You will be surprised how logical it is. It is based on good quality research and sound common sense. Look at our hypnobirthing partner cheat sheet so that you can improve your knowledge at a glance.
Birth Partner Articles
Take a look at these articles about the important role of the hypnobirthing partner in the birth.
Supporting your pregnant partner: Giving practical tips on how you can be there for her in so many different ways during the pregnancy, birth and afterwards, enriching your relationship and deepening your relationship with the baby when it is born.
The transformation of your partner into a father: Understand the value of the support you give to your pregnant partner and how you have an important role in protecting her and staying calm and reassuring her.
The reluctant birth partner: I'm sure this isn't you, but the article, gives you the lowdown on hypnobirthing from a mother's perspective and how she can explain it to her partner.
Birth Stories
There are hundreds of real-life birth stories on our website written by new parents giving a description of their birth experience. Many have been written by fathers. Here are some of our top picks:
Dad's Hypnobirthing Videos
Russell Brand
Find out his view on his role as hypnobirthing father.
---
Andrew Lovell
Listen to how attending Katharine's parents' course helped bring him closer to his wife.
---
Tom Shaw
For their second child, Paula Lane and Tom Shaw decided to take a KGHypnobirthing course. They appreciated that they could decide to create a calm and relaxing environment for their birth.
---
Partner's role
One father attending the parents' course realised that he could manage the relationship with the midwife and medical care-givers in the labour room.