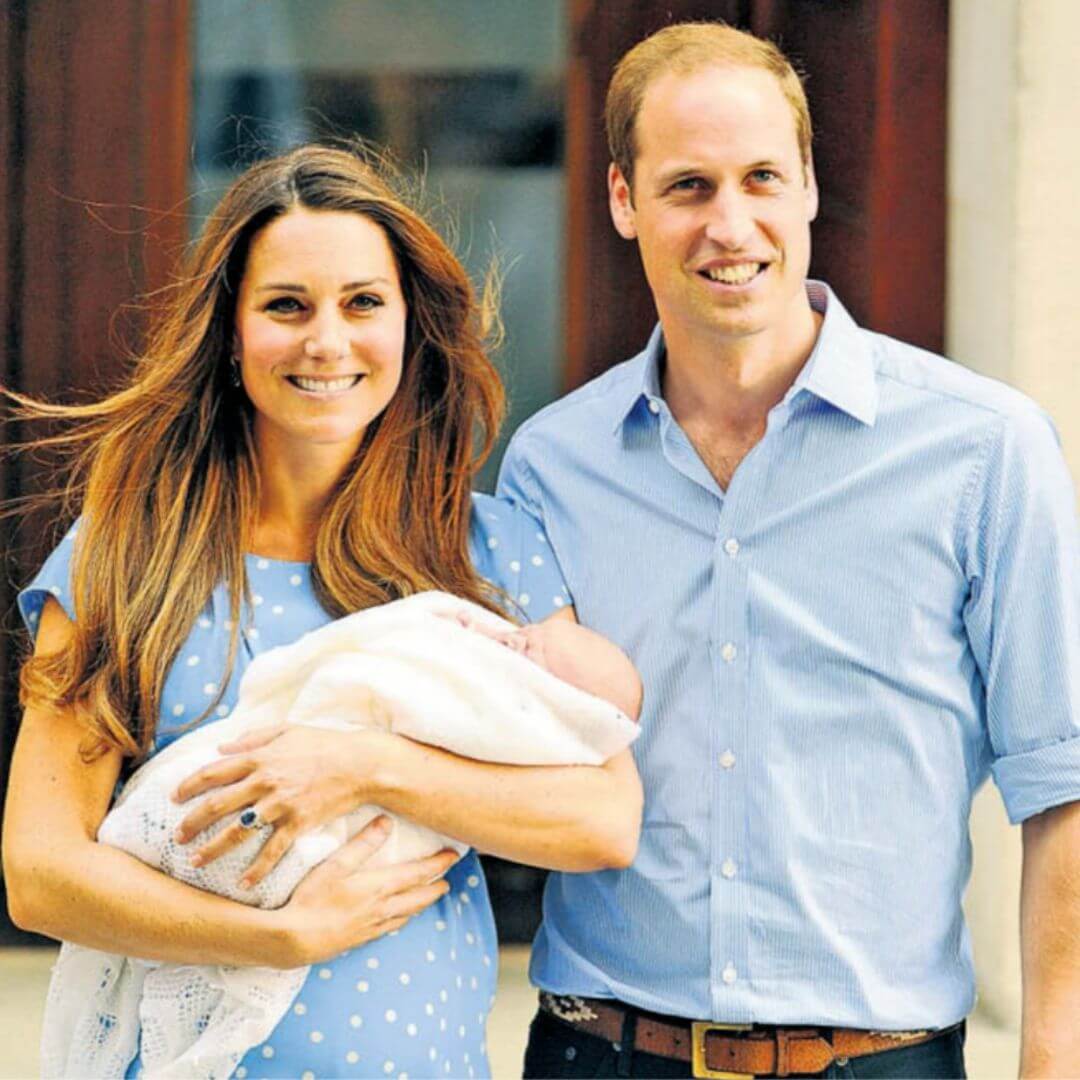 There have been many rumours around Kate's birth experience. How did she look so flawless and relaxed when she waved to the crowds from the steps of the Lindo Wing just hours after giving birth? Did she do hypnobirthing? How could that help?
So it is with great delight to hear more from the Duchess of Cambridge herself, describing her experience, why she used hypnobirthing and how it transformed her birth experience.
Giovanna asked The Duchess; "Am I right in thinking you did Hypnobirthing?"
"Yes I did, well it was through Hyperemesis Gravidarum that I really realized the power of the mind over the body, because I really had to try everything….to help me through it"
"I saw the power of it, the meditation, the deep breathing that they teach you in hypnobirthing…it was hugely powerful"
HAPPY MUM, HAPPY BABY
Listen to the full podcast as Giovanna Fletcher talks with The Duchess of Cambridge. The Duchess talks about her work and passion for the Early Years, as well as her personal experiences of motherhood.
Lindo Wing midwives and KGHypnobirthing
It was my pleasure to train the Lindo Wing midwives in KGHypnobirthing several years ago. Having midwives who understand how to support a hypnobirthing mum makes a huge difference to their birth experience. It can be quite disconcerting for a midwife to be caring for a woman who shows little or no sign of being in labour who suddenly says, 'I want to push', and out pops a baby. Once a midwife is used to how different a hypnobirth can be, caring for a hypnobirthing couple makes their job so much easier.
What is hypnobirthing?
Hypnobirthing, or at least KGHypnobirthing which is what we teach, is a full antenatal training course lasting 12 hours. As well as giving her breathing, visualisations and relaxations to practise in pregnancy and use in labour, a KGHypnobirthing course teaches four very important elements:
Work to release fear, so she approaches birth with positivity and confidence
A definite role for the birth partner who becomes a huge asset in the birthing room
Clearly defined simple daily practice, which only takes 10 or 15 minutes a day but which is the most important part of KGHypnobirthing
An important section on what the alternatives are when she has a decision to make and the implications of her choices, so she fully understands the risks and benefits of any intervention suggested to her
In KGHypnobirthing we are careful that everything we say is backed up by evidence or logic.
What does hypnobirthing involve?
KGHypnobirthing is a full 12 hour face-to-face course. It is also available as an online course, but face-to-face is better. If you are offered a shorter course you are being short changed and it will not be as effective. At your course you will be given a copy of The Hypnobirthing Book by Katharine Graves, and a folder of notes that you can use when you practice. You will also have a set of relaxation audios to use in your daily practice.
How effective is hypnobirthing?
Have a look at our birth stories and you will see any number of testimonials from women who have given birth using the method. Many women report much shorter and more comfortable births. Even if the birth is not as she hoped and there is some intervention, she will say that she felt calm throughout and she often looks back on birth as a positive and empowering experience.
Should I use hypnobirthing?
Our aim is to give every woman and baby the tools to have the best possible birth experience. Women come to KGHypnobirthing for a more comfortable and drug free birth but, in the long term, the benefits for her baby are even more profound. How a baby starts life is of supreme importance and will remain with it for the whole of its life. Many parents report that their baby is calm and content, and sleeps well early on, a testament to the calm way that it first entered the world.
Hypnobirthing resources
We have lots of resources available for you to learn more about KGHypnobirthing:
Free resources including a birth plan template, positive birth affirmations and a free relaxation audio
Hypnobirthing Online Course – we presently have a Valentine's Day Flash available giving a 50% discount. Use the code VALENTINES2020 at the checkout. This offer is only available for a short period of time
KGHypnobirthing Parent Course taught by Katharine Graves
Image credit: Katharine's feature in The Sunday Times