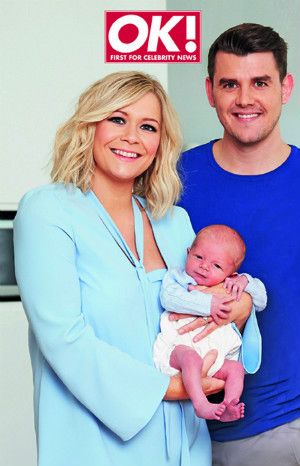 We are happy to report that Suzanne Shaw who trained in KG Hypnobirthing had her baby boy last month. Suzanne wanted to change her birth experience to a positive one after experiencing a difficult birth with her first son.
With the knowledge that she learned from hypnobirthing she was empowered to choose a homebirth.
"We had all these candles lit, it was beautiful and calming. I also had my Katharine Graves hypnobirthing CD on in the background."
Suzanne describing hypnobirthing:
"It's deep mediation, deep breathing and going into a safe place in your mind. I had posted affirmations all around the room, things like 'trust your body'. I was breathing through the contractions to put myself into a really nice place. If I felt I was having a really bad contraction, I took myself off on a magic carpet to my little oasis in my mind and it really worked!"
The full story is available in the November issue of OK Magazine
Well done Suzanne and Sam on your beautiful son Rafferty.