On the 1st March 2014, KG Hypnobirthing was delighted to welcome the world renowned Michel Odent to speak at our sharing day.
Author of over 13 books, printed in 22 languages, and an internationally known speaker, Michel Odent talked about 'Birth and the Future of Homo Sapiens'.
We are immensely proud that Michel came and talked to the The Hypnobirthing Association, and the event was a huge success and well supported by Members of The Hypnobirthing Association.
Michel Odent – Biography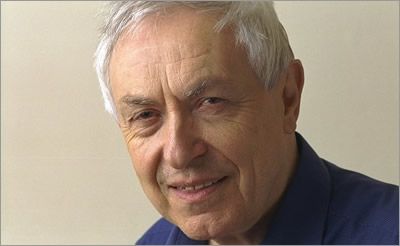 In charge of the surgical and maternity units of the Pithiviers hospital (France) from 1962 to 1985, Odent has developed a special interest in environmental factors influencing the birth process. He introduced concepts such as home like birthing rooms, birthing pools and singing sessions for pregnant women. After his hospital career he was involved in home birth, founded in London the Primal Health Research Centre, exploring correlations between what happens during the "Primal period" and health later on.
Michel Odent is the author of the first articles about the initiation of breastfeeding during the hour following birth, the first article about the use of birthing pools during labour, and the first article applying the "Gate Control Theory of Pain" to obstetrics. He is currently focusing on the possible evolution of Homo sapiens in relation to the modern ways to be born.