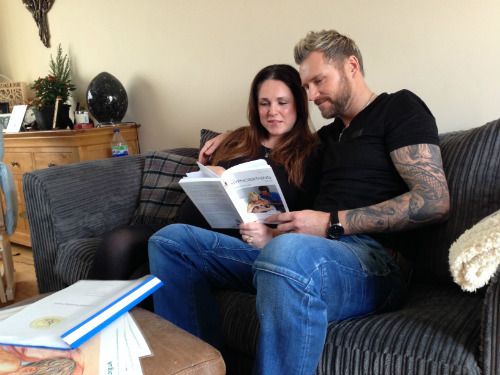 It was a privilege to recently teach KG Hypnobirthing to Sandi Thom and her husband Matt Benson. Sandi, a singer/song writer from Scotland is expecting her first child soon and is relishing this opportunity to learn about Hypnobirthing.
Sandi and Matt's baby will have heard lots of singing during the pregnancy, I am sure these songs will be very soothing for baby when they arrive in this world.
Sandi's new single, 'Earthquake' can be downloaded or streamed from here. http://www.sandithom.com/earthquake/.