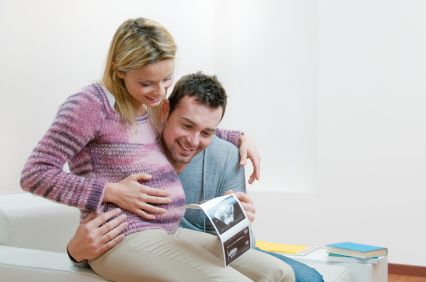 For Father's Day this year, we want to highlight the wonderful and important role of fathers and partners during the pregnancy and birth of their baby. Most fathers nowadays wish to play an active part in every stage of the growth of their baby and support their partners however they can – practically, emotionally and researching options together. Gone are the days when the father stayed outside the birth room or went to the pub with his friends to await the news of the new arrival.
Make the most of our resources for fathers and partners and the new articles and videos we have added to our website for you.
When I recorded the podcast with Russell Brand, I also interviewed him about how he saw his role as a hypnobirthing father. We have just released this video, as well as a new one recorded with Andrew Lovell, hypnobirthing father, therapist and musician who attended my course at St Thomas' Hospital in London. He wanted to emphasise how the KGHypnobirthing course helped him to feel closer to his wife and more informed and involved.
Fathers often feel reluctant to attend a hypnobirthing course, but they are usually our strongest advocates by the end of the first session.