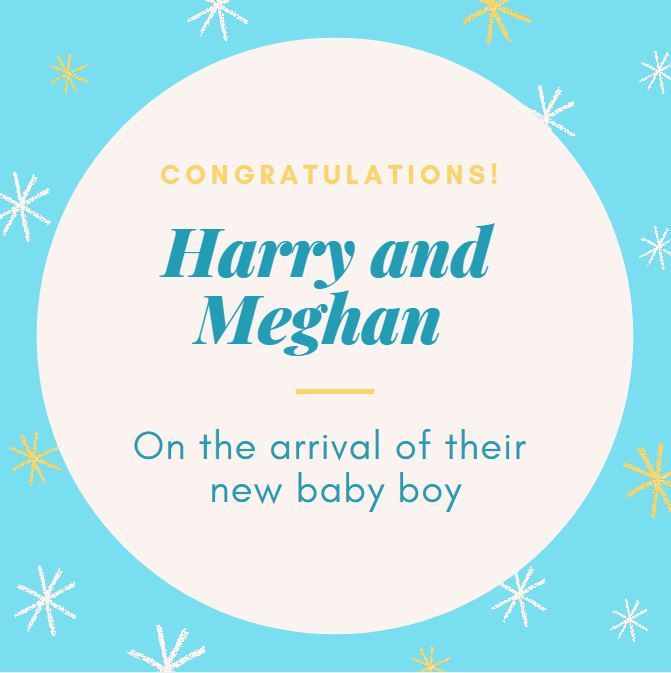 Huge congratulations to Prince Harry and Meghan Markle on the birth of their baby boy at 5.26am today!
A clearly ecstatic Harry announced the news outside the couples home on the Windsor estate – Frogmore Cottage – suggesting that they had a home birth. The name and full details of the birth are yet to be revealed.
Although The Duchess of Sussex did not reveal her plans for birthing her baby whilst pregnant, she was often pictured cradling her growing tummy in a very loving and maternal way. As I stated back in December, Meghan was practicing responsive natural parenting and touching.
Speaking and cradling her bump is very beneficial for the baby. It shows the natural maternal instinct to love and protect the baby and she therefore shared she wanted the best birth experience for him.
A Homebirth Using Hypnobirthing?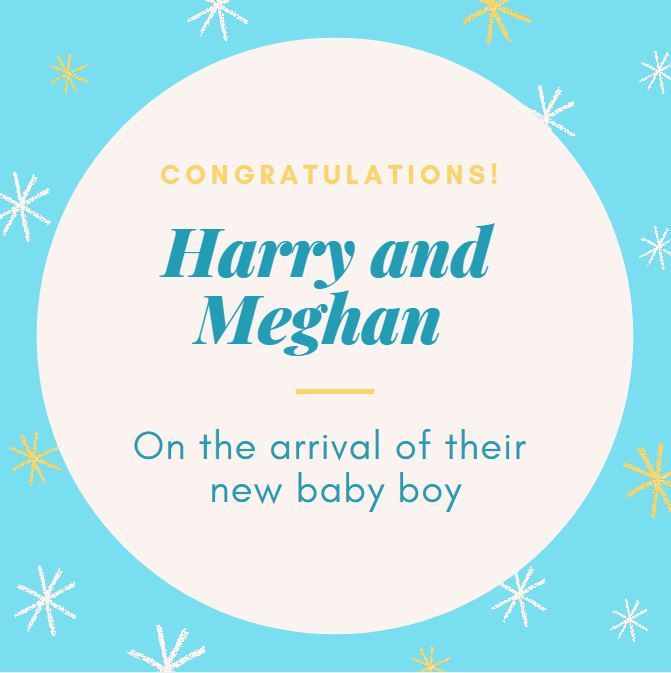 It is believed that Meghan gave birth at home and being a keen fan of yoga and holistic therapies, it would be natural for The Duchess to choose a hypnobirth at home.
The Duchess of Cambridge reportedly had a drug-free, five hour labour and was out on the steps presenting Prince Louis to the world's media within hours. Although not confirmed, it is believed she used hypnobirthing techniques for all three births.
What is Hypnobirthing?
It is an effective way of releasing fear and developing a positive approach to birth so a woman's body can give birth efficiently and comfortably in the way nature designed. It also trains the birth partner to have a definite role supporting the mum, and simple regular practice for them to do together in pregnancy. It includes a combination of visualisations, breathing and relaxation techniques which ultimately help put her in control so she remains calm and has a more comfortable and sometimes painfree birth. It also encourages a shorter labour and less fear and anxiety around the birth.
Using a Doula
Previous reports have also claimed Meghan may have had a doula present at the birth to support both her and Harry. A doula means "women's servant" in Greek. She is not medically qualified but has done full training and knows about the birth process as well as how to create a calm environment where birth can unfold naturally and smoothly. She knows how to make a woman feel comfortable and to help her and her partner feel confident. When a woman feels comfortable and confident, birth often proceeds more easily and is more likely to be a gentle and positive experience. A doula will provide continuity of care and also offers immense support to the birth partner, find out more about the role of a doula here.
Whether or not we will ever know the details of how Meghan chose to give birth, we wish the new royal family of three all the best!